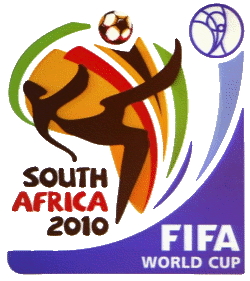 Just 8 more days before the battle of the biggest and strongest footballing nations begins. The following 5 teams are teams that I predict will have a chance to win the world cup. Predictions are based purely on my self-belief and are totally bias without any doubt. Please do not take any of the predictions to heart and bet your money on any of them. Without further ado, here are my five teams:
Spain
The Spanish team is simply way too balanced and powerful to leave them out. I mean seriously, look at their players. Midfield, covered, striking force, covered, wingers, covered, center backs, yup. Everyone is simply of world class standards. In fact, in my honest opinion, the Spanish team got some of the world best players in their individual positions. For example the likes of goal keeper Iker Casillas, midfielders Xavi Alonso, Xavi and Fabregas, strikers like Fernando Torres and David Villa. Spain is definitely a huge contender for the championship.

France
Though their performance during the qualifying stages and previous competitions were horribly disgusting, they do have great players within the squad. Now all they need is a sound tactic which the players can relate themselves to the assigned positions and they'll be up and kicking in no time. I want them to win also because I feel that they are one of the most powerful teams within the virtual soccer game Fifa 10 and Fifa World Cup South Africa. What a reason but yeah, that is partially why I think they'll win as well. You have to say that France is lucky to be inside the finals though after the controversial handball incident.

Netherlands
I love how all Netherland players have the gift of the perfect touch. Looking at how they bring the balls down first time, how one flick of the leg and off they go into space simply makes me want to see them win. They do have very good players with the talent to go all the way through the competition. They seem to be rather underrated? I'm not too sure but you sure don't hear much about them, at least for me even when their soccer is rather good.

Brazil
Ah, the team that I always love to watch them play. Their dribbling skills and techniques simply dazzle and the way they pass and move up the field within a match is simply fantastic. Brazil a major contender and it is with taking into consideration not only how many magnificent talents they have within the squad, but also their rich football history and competition experience. Of course not forgetting the football legend, Pele being one of the greatest soccer player of all time.

England
I chose England for just one reason: I watch their domestic league (Barclays Premiere League) and because of that connection I feel that if they win the World Cup, I'll be happy. It is also because I seem to know each and every individual player inside out after week in and week out of watching the different teams pit against each other for the fight to be the king of England. Their squad is fine, above average but that is all. To say world class and world cup winning? I really have my own doubts. Nevertheless should England go all the way through, that will be something nice to see.

What are the teams you prefer or think will go through and lift the World Cup trophy?
P.S Lineups and formations are just what I myself want to see in the matches. I don't have much tactical knowledge or anything so don't argue with me saying why the hell you put someone here or there.