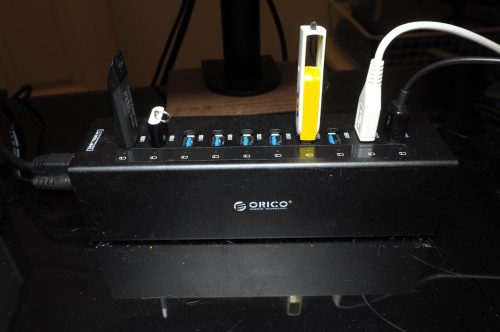 Have limited USB ports in your setup (especially for those using laptops) or simply need a way to extend your USB port so that you don't always have to reach all the way to plug in your devices? A USB hub will definitely help in, but not limited to, those inconveniences and problems! The Orico A3H10 is a 10 port USB 3.0 powered hub that will give you tons of expandability, convenience and beauty. Read on for my full review of it.
There are many uses for USB hubs in all kinds of environment. In terms of functionality, it will allow you to have even more ports. That said, you will need a powered hub in order to support devices and peripherals that draw power only from the USB port (USB printers, scanners, 2.5" HDDs etc). A good USB hub will have proper power routing and management within the hub, allowing all devices plugged in to work properly. The Orico A3H10 definitely passes the test. I plugged in a total of 8 devices (1 tablet, 1 iPod Touch, 1 smartphone, 4 2.5" HDDs and 1 USB controller) and all worked simultaneously without any problems.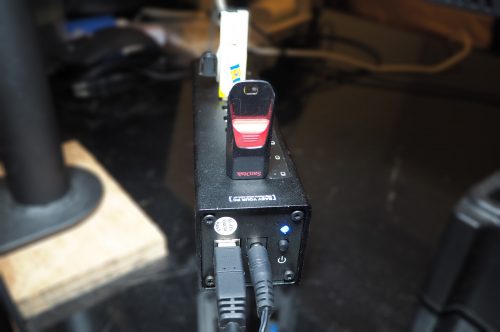 In terms of the quality of USB 3.0 link, I did try simultaneously transferring on 3 portable HDDs and all peaked their transfer rates (to verify if the drive is at its peak, I individually tested it alone to see the max transfer rate). Unfortunately, I do not have enough drives to peak the hub's max. But from what it is at the moment, it performs decently enough for all kinds of scenarios.
Aesthetic wise, it looks simple and sleek. The aluminium body gives it a great feel and it feels sturdy and well built. While the size is slightly larger, it does fit in to all kinds of setups and environments. Having an additional power adapter as well as the larger footprint of the hub, it might not be as portable but if you do require the expansion of 10 ports, it shouldn't be too much a problem. The USB hub also has these LED indicators that work to tell you if the device you plugged in is connected to the computer/laptop. For example, if you safely removed a HDD from your computer, the LED indicator will turn off. Pretty neat feature I must say. One downside is that the Orico A3H10 requires you to have the power adapter plugged in for it to work. It doesn't work without power like some other hubs do.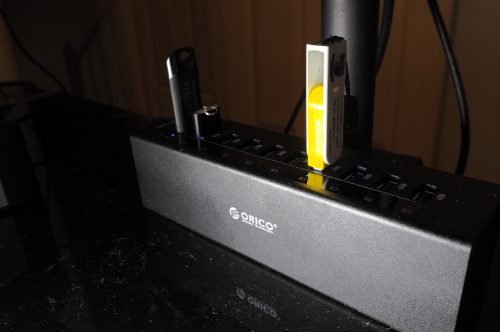 The Orico A3H10 does costs slightly more than your generic hubs out there. However, if you take the build quality and performance into consideration, it definitely seems to be a good purchase especially if you have the need for it.