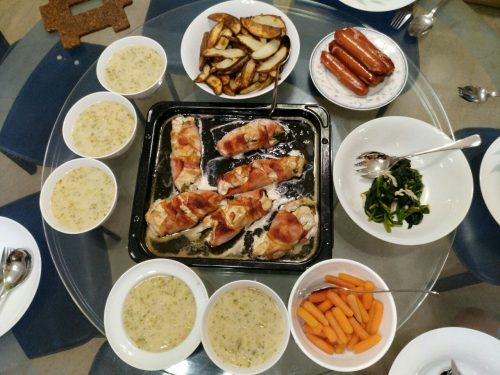 I've started learning to cook some time ago. For valentines day this year, I decided to cook dinner for my family and loved ones. Did not prepare this completely by myself though. Instead, a wonderful and marvellous chef and my master in cooking helped me throughout the process.
Overall the food turned out okay. The soup, best among all the dishes, tasted like those from cans (which is a good thing if you are wondering). A tad too bit salty though.
I had much fun preparing the meal. 10/10, will cook again.