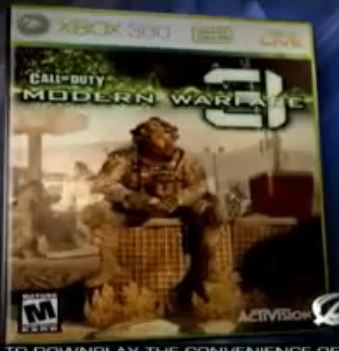 Just a day or less after the release of Call of Duty Modern Warfare 2, there is news about the upcoming sequel, Modern Warfare 3. It promises to be extremely realistic like no other game has ever achieve. No only does it provide beautiful jaw-dropping grpahics, it also allows players to experience the true realistic life of a soldier.
Read on to see the video on the upcoming sequel.
p.s This is fake, yes it is a joke so laugh.
On Modern Warfare 2:
Modern Warfare 2 is a first-person tactical shooter and the sixth entry in the popular Call of Duty series. True to its name and following the lead of its predecessor, Call of Duty: Modern Warfare, it places players in modern combat settings, as opposed to the WWII environments of the earlier Call of Duty games. This modern approach brings with it new weapons, action and options. Coupled with a variety of gameplay modes including single player, multiplayer and the co-op Special Ops Mode, it is destined to be one of the most popular games of 2009 and a worthy addition to the Call of Duty series