Music and gaming are a perfect match for each other. I mean you do know of some of the nicest sound tracks coming from certain games and so on. Recently there has been the trend for some of the major first person shooters to engage with some of the biggest music sensation of the current day and age. For example Activision engaged rapping sensation Eminem to help out with a trailer they had for Modern Warfare 2 and upcoming Call of Duty Black Ops. Electronic Arts jumped onto the musical bandwagon and also engaged one of the more popular bands Linkin Park to help out with the promotion of their upcoming game Medal of Honor. The trailers after the jump.
The main video trailer of this post would be titled "The Catalyst". It is an all-new Medal of Honor gameplay/live action trailer directed by Linkin Park's Joe Hahn. This trailer features never-before-seen in-game footage set to the band's first single 'The Catalyst' from their soon to be released album, A Thousand Suns. I can't really connect with the song although I do love the band. In any case the video itself is awesome.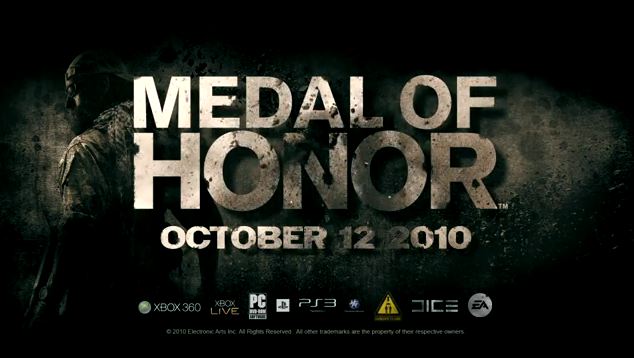 For the first time in its 11-year history, Medal of Honor leaves the WWII theatre and enters the modern setting of war-torn Afghanistan. The game is told through the lens of a small band of fictional characters. Medal of Honor introduces players to the Tier 1 Operator, an elite warrior and relatively unknown instrument of the U.S. Military that operates under the National Command Authority to take on missions no one else can handle.
Other trailers mainly for CoD Black Ops and record breaking Modern Warfare 2 were done together with rapping legend Eminem:
http://www.youtube.com/watch?v=_4kvSIIWqEs
It is really cool how these gaming companies engage music artists to help out with their trailers. I mean it do make it more exciting should the music be extremely catchy and better still relevant to the gameplay and action. I would love to see more of such collaborations in future, it benefits not only them in their promotions but the end users us with entertaining video and magnificent music.