To give or not to give, that is the question. The government, organizations, people and intuition encourages us or rather urges us to make the right decision. See an old man or lady, give up your seat. See a pregnant lady, give up your seat. See anyone that seem to need the seat more than you do, give up your seat. The only problem that I have is does that person really need the seat? Or rather, is that person actually pregnant, or just fat?
Yes the dilemma of whether or not to stand up and offer your seat to that "elderly" or "pregnant" lady. There are many a time when you see someone that seems to need the seat more than you but you are unsure about that. You start contemplating within your mind whether or not to give up your seat. I mean seriously it is kind of awkward when you think that person is this or that but in truth isn't. Just imagine you give your seat up to a person you think is pregnant when she actually isn't. I'm not sure how that person would react or if I were in such a situation how I would react. Is it because of my fats bulging at my tummy that makes me look pregnant or what?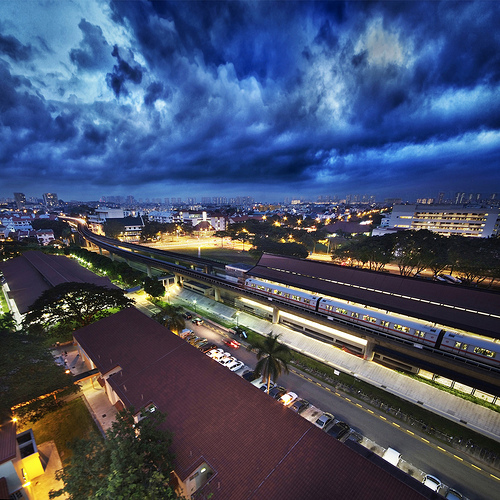 Meeting old people is yet another common scenario I and most of the commuters often get involved in. White hair, weary eyes, seems fragile… but 40. I mean, seriously I have white hair myself and sometimes I look weak and weary about to faint anytime but no I'm not that old or even close in actual fact. There are many grey cases where the person looks old but physically seem fitter than you and stuff like that. Very confusing stuff especially when you take hair as an example of old age; Half white, half black, grey, lighter gradient of black etc.
Of course, I do my best to give up my seat whenever applicable. I always try not to sit on the priority seat for it makes me feel better during the grey area scenarios. I try my best not to sit if possible but after school I'm very tired, so yes I have to sit when the opportunity arrives. I just have to say to those people occupying the priority seat when they aren't of worthy value, give up your seat, it is ugly for people occupying the other seats not giving up theirs to the more needy, but it is uglier if not utmost disgusting for those occupying priority seats and not giving them up.
Some however argue that they pay for the ride and so they have the right to sit wherever they want. Oh of course if that's the case you can also say that this is my life and I can kill whoever I want. We are talking about character values here.
P.S There are cases when commuters offer their seats but ended up getting yelled at by the person being offered the seat. All I have to say shame on that idiot but don't be put off by such a situation. Keep doing what is right, it isn't wrong.
P.P.S Not sure why I wrote this post simply just felt like doing so. Damn, I hope this doesn't come and haunt me in future. I mean I do have to practice what I preach no?
[photo by williamcho]