I've once compiled a list of indie game bundle sites for your reference. That article consists of some of the more stable and popular bundle sites then. A year has passed and there are several new sites that have emerged and are currently giving some of the most insane bundles yet. I've decided to keep an updated list compiling the sites that are regularly providing bundles.
NOTE: I've recently created and launched a separate site that focuses on game bundles. Visit it here: GameBundleList.com As such, this list will no longer be updated. Do note that the site is still in alpha. I am open to feature suggestions, comments and feedback. Do report any bugs or problems should you see any.
[toc]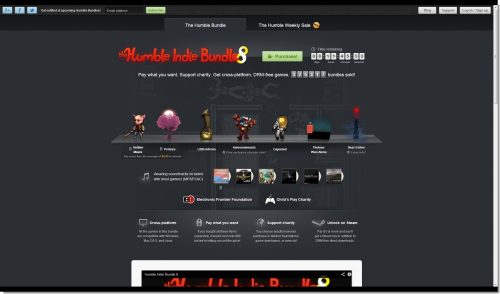 One of the oldest and most popular bundle sites that made such bundles famous, the Humble Bundle offers amazing indie content and often tops them up with bonus stuff as time passes. The Humble Bundle allows the consumer to decide the way the money is split. It does have a bare minimum that you have to pay for administrative purposes. Bonus content is usually given if you beat the average price at the point of time when you make your purchase. The OST for the games are also usually available for download. The Humble Bundle is a fantastic site to frequent (or simply sign up to their mailing list) if you're interested in some of the more interesting and higher quality indie titles.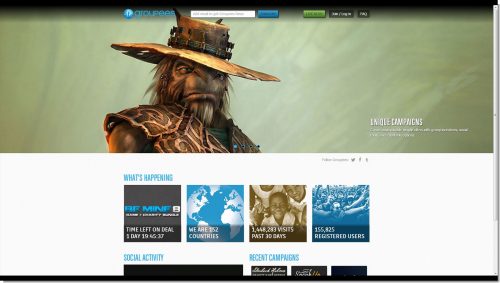 Groupees is a site that started out around the year 2011. It offers both music and games in their bundles. The main game bundle offered is called "Be Mine". It is currently in its eighth iteration offering games and OST at a minimum of a dollar or if you're interested in a better bundle consisting of more games and content, do be prepared to pay a higher minimum. The site does have a goal mechanic whereby a certain amount of bundles sold will unlock different content. These content usually include an extra game or more soundtracks for your listening pleasure.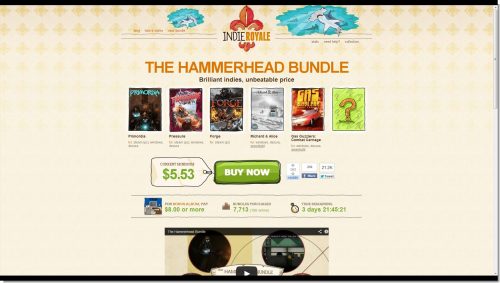 Indie Royale is another good bundle site that offers relatively good indie games. Their bundles (in my honest opinion) usually consist of 2 to 3 average indie titles with the fourth one being one of the higher grade games. All bundles also start with a minimum that you must meet in other to purchase it. This minimum will adjust accordingly to the average amount that people choose to pay. Depending on the bundle, money collected usually goes to supporting the participating developers. New bundles are often introduced in roughly a monthly basis (though it is stated that bundles are introduced once every two weeks in their FAQ). It is a great site to keep an eye on as it does spring some surprises every now and then.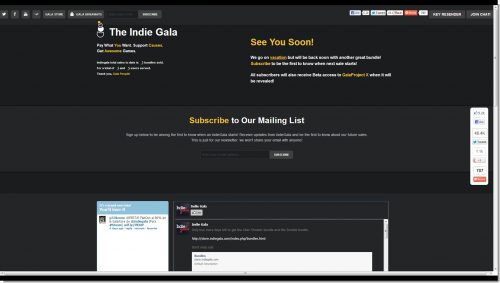 Indie Gala is another site that provides some of the most awesome bundles yet. They once had a bundle consisting of the triple A title Mass Effect 2. It is nice to see non-indie games of such high stature and popularity included in the bundles as well. The unique thing about Indie Gala is the Happy Hour system that they have implemented. Once the bundle reaches the last few days and hours of its existence, Indie Gala will start the Happy Hour. There are different tiers and discounts offered depending on your purchase and your state of purchase (whether you have already bought the bundle before Happy Hour started). An example is purchasing two bundles at the price of one. This provides some awesome value in its bundles. I must say that they sell some of the cheapest bundles available compared to the rest of the sites.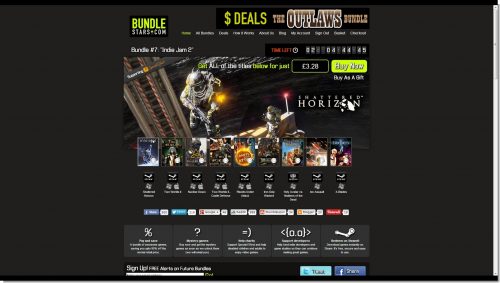 Bundle Stars is another site that provides not only indie games in their bundles but also triple A titles such as Two Worlds II. The site also frequently sells bundles consisting of 4 games for the price of a dollar. A small percentage of the proceeds will go to charity. There is no way of specifying the breakdown of the money you pay and the different organizations and people it is going to. Do note that among all the sites listed, Bundle Stars is the only site that uses pounds as the main currency for transaction.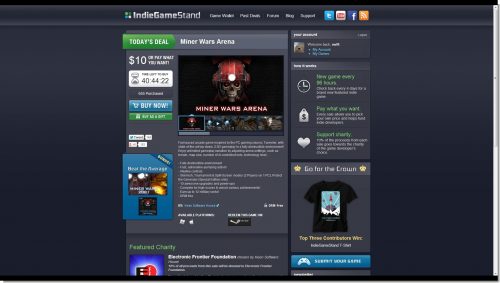 Regarding IndieGameStand, I'm not too sure whether I should include it in the list mainly because the site sells individual indie titles rather than bundles. Every 3 days, a new indie game will be out for sale. Beating the average price will give you bonus content usually in the form of an OST or additional game(s). There is a way to make a "bundle". Upon paying for the current game for sale, you can up your price to at least $10 to include the previous game and the next game on sale. All bonus content will go to you as well. On a pure money stand point of view this is the most expensive option of all the sites. Regardless if you're here to support the developers go ahead and make that purchase. So far I've seen IndieGameStand sell many games that are trying to be greenlit on steam. It is nice to see them promoting the less well known indie titles.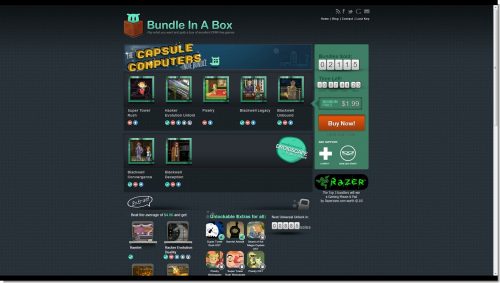 Bundle in a box work in similar fashion to the rest of the bundle sites. You do not get to choose how the money is split but as with the others the price you pay for is broken down and given to the different people including charity organizations. It has the unlocking mechanic similar to that of Groupees. A certain amount of bundles sold will unlock extra content for all buyers.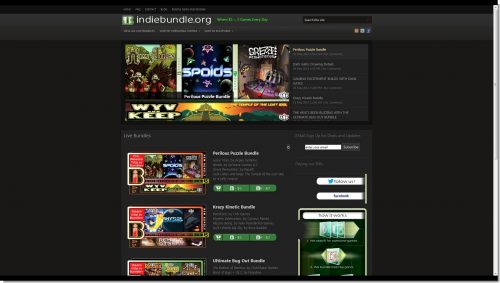 IndieBundle is a site that provides bundles based on genres. Similar games will be grouped together and sold at the price of $5 for a total of 3 games. Paying an additional $2 will entitle you to specific bonus content.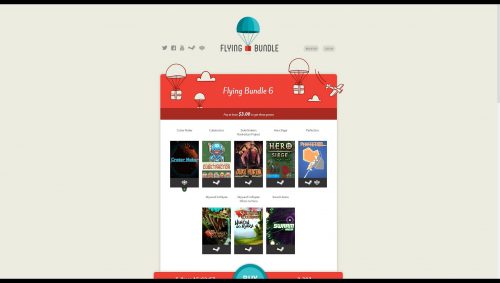 Flying Bundle operates in a similar fashion to Indie Royale. They only have a minimum you must meet in order to get the bundle. They do have a unique set of games up for offer.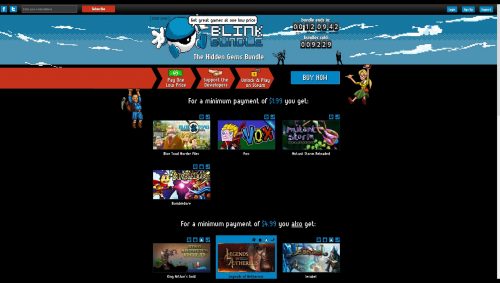 Blink Bundle is a relatively new bundle site that offers a variety of games. They do tiered bundles similar to many other sites and the games they offer (as of whatever I've seen so far) are pretty interesting and mostly aren't repeats.
Others
They may be others out there at this point of time and there will be many more in future. If you have found any other site that offers decent bundles, do feel free to leave a comment or contact me. I will be sure to write something to give everyone a heads up on any new bundles that are released. As of now, these are some of the few sites that are more popular and established and will most definitely be sufficient enough to satisfy your gaming needs.
[Updated as at 6th March 2014]