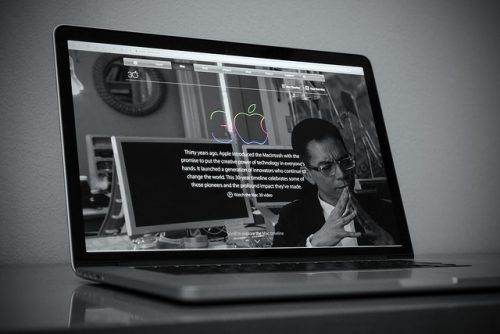 It has been roughly 3 weeks since I've gotten a 2014 15″ Retina Macbook Pro. The semester is about to hit its third week and I've been using much of the mac and thought of sharing some of my thoughts on the Apple laptop and my experience using it.
[photo by Tiziano L. U. Caviglia via flickr]
Some words before I begin
First and foremost, I did not entirely leave the Windows platform at all. My main desktop and gaming platform is my Windows PC and I don't see that changing anytime. While I have used the Mac OS in a desktop environment, I do not see why or how it is any better as compared to Windows especially for the common things you do on a desktop. For those looking forward to a battle between the Mac OS and Windows, I'm afraid that both are equally great platforms with their own pros and cons so don't count on me saying which I think is better. Both OSes are fantastic.
For those of you who are unaware, I had been using a Lenovo Y50 for the past year or so before I switched to the Macbook Pro. Many of my thoughts are based off comparing the experience I had with the Y50 to the current Macbook. You might have a better laptop (the y50 is a really powerful laptop in terms of hardware) and thus do not understand some of the things I'm about to say but that's fine. I just had to get that out of the way incase some of you start telling me how "wrong" / "right" I am for some of the things I'm about to say. Alright enough of all that, let's get down to business.
I LOVE the trackpad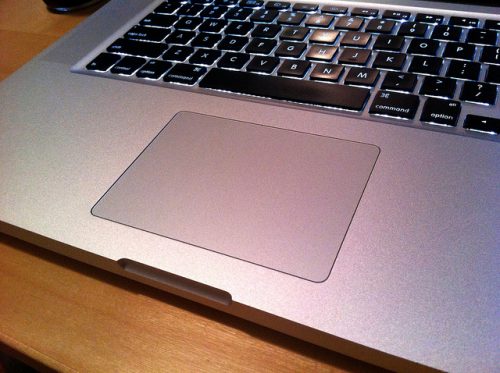 The macbook's trackpad is absolutely amazing. Tracking is fantastic! Never had I been so satisfied and accurate with using a laptop's trackpad. I never understood the big fuss about laptops' trackpads but now I do. I did feel frustrated when using the Y50's trackpad but it isn't that bad that I had to resort to using a mouse all the time. I do now understand though why the trackpad on the macbook is used as a benchmark in many laptop reviews. It simply works and feels great! Gestures work smoothly and tracking is extremely accurate. Damn it is good.
[photo by Tom Carmony via flickr]
I LOVE the terminal (command prompt)
Having tinkered with Linux based servers in the past, I really appreciate the command line of Ubuntu and how it simply allows you to do some tasks much easier than others. The Windows command prompt is nothing like that and even with third-party applications the experience is simply not catered to the activities that I am doing.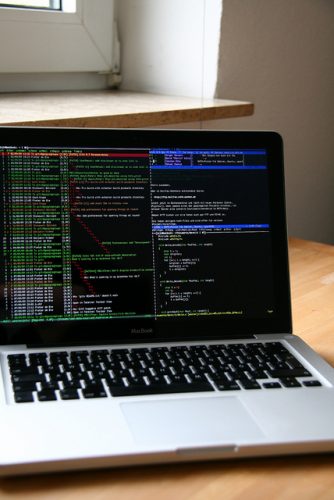 I've installed Homebrew (a package manager similar to that of apt-get on Ubuntu) on my Mac and got some my development environment set up quickly and easily. It is so much more efficient as compared to clicking "next" on the countless number of windows when installing one of the many different softwares on Windows.
[photo by heipei via flickr]
Lack of windows snapping is appalling
I can never understand how this feature didn't get added into the Mac OS after so many years. Windows snapping just makes organization of the screen space so much more efficient and effective. Thankfully the Mac has a third-party application called Spectacle and it does just that for free (there are paid apps with more functionalities if needed).
Spaces is like space to me
Microsoft did add their own take on the different desktops function in Windows 10. I've seen people used it to great effect but for me I don't really understood how it can help me. Maybe because my hardware setup allows me to have everything displayed on one desktop (thanks to my 40″ 4K monitor) and as such I do not have much experience or need to use these virtual desktops. Perhaps it will take some time before I start understanding how the Spaces function can be incorporated to my workflow. For now, if I need two particular windows opened at a time, I simply divide the screen to two halves with each window taking up one half. This way I don't have to swipe or tab between the windows. Works pretty well for me so far.
MacBook's aesthetic and build is amazing
Nothing new here. There are premium windows laptops that have similar build quality and aesthetic nowadays. What I'm trying to get across is how excited I am to finally own such a premium device. that said, if you ask me whether I prefer aesthetics over performance, I always prefer the latter.
Some concluding comments
My experience so far has been great with the MacBook and the Mac OS. Would I recommend Mac OS over Windows to a new computer user? That really depends on what the person is doing. Honestly for a person with basic needs such as word processing, email and consumption of media content, I will, at this point of time, tell that person to always go for a more value for money laptop/desktop. And that means no Macs. Have a little more money to splash? Maybe get yourself some better peripherals first before splashing the cash on devices that has an expensive brand tag to it.
For aspiring developers and programmers (seasoned developers please make your own judgement. I ain't a pro yet so I can't offer much advice to you), both OSes will work for you though a macbook allows you to do all platforms effectively as compared to a Windows based laptop. If you want to get a little closer to most production setups while maintaining high ease of use, a macbook will certainly suit that need better (of course if you're doing Microsoft based development, a Windows laptop will only be more economical). This can change though as I continue on my quest to become a better developer. After all I am still nothing but a student who wants to launch the next unicorn startup.
Take everything I said with a pinch of salt. They are all my opinions and you will have yours too. I would love to hear more stories from you guys especially those who have used both OSes extensively.