Introduction
EA Sports Rugby is back once more, giving all rugby fans out there a treat. However, I did not play the previous version so in this review I will not comment on how much improvement 08 actually has. Rugby 08 definitely gives players the feel of being at the rugby pitch and playing as one of their favorite team. Rugby 08 is the most popular rugby game currently (There is only one to two more other rugby games if I remembered correctly). Available in both the PC and PS2, it is a must for all rugby fans with consoles or computers to have it.
P.S This review is based on the PC version.
Presentation
Like all EA Sports games, the game provides players with playable licensed teams and all currently participated Rugby World Cup international countries. Greeted with simple and straightforward menus, the game is easily navigated. Again like all EA Sports games, at menu screens etc (When not playing a match), you are able to hear some catchy music and sound tracks. In-game interface is simple and neat, with the scores at the top right with player names/info at the bottom right and left and map in the middle. Most sports game have simple presentations do they?
Graphics
The graphics are just average. Nothing too spectacular nor too disgusting. If you bought your computer around the past two years or so, the game ought to run pretty smoothly with the low end settings. The stadiums and pitches are designed in the way that it brings out the atmosphere of the game. Player models are not too bad, easily recognizable and associated with the real life players.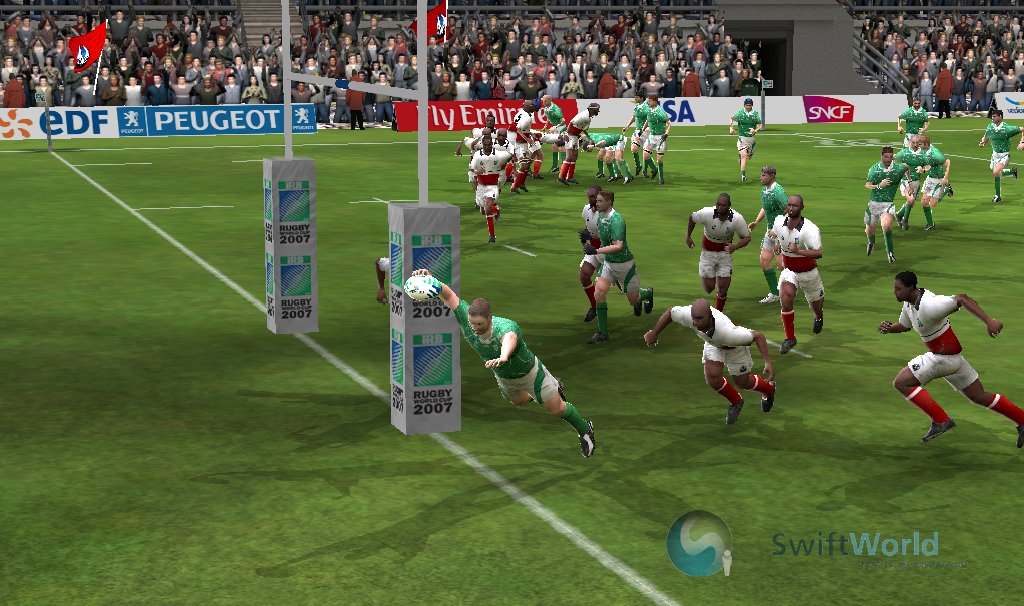 Sound
Commentary is not too bad. However, it does not liven up the atmosphere much. Lines will get really repetitive if you play more than 2 matches or so, thus making it rather boring. The crowd goes wild when you're about to score a touchdown and when you have successfully down so. Pretty good I must say as it makes you feel kind of good and a sense of accomplishment. This is so especially when you are scoring the final touchdown and gaining the glory to hold the world cup trophy. There are little detailed sounds such as when you tackle an opponent really hard, a sound of "pop" (Or however you want that to sound like.) tries to bring out the pain of that tackle. Interesting but simply not enough. Like all EA Sports games, when you are in the main menu scenes etc, basically when you are not currently in any matches, Rugby 08 treats players with a few catchy music to keep them entertained.
Gameplay
Simply fast paced rugby. Controls are very well defined, very comfortable and easy to remember. (This is so especially when you are using a controller) The controls present are very simple, diving, sprinting, passing etc. You can get used to the controls within minutes (actually I got used to it after completing the tutorial itself). It is great that EA implemented a tutorial and a practice mode for players who are completely new to the sport or the game itself. You may also edit your tactics etc to suit your own personal style of playing and attacking/defending.
Difficulty
There are three difficulties you are able to choose from: club, pro, world. (Club which is the easiest and world the hardest of course). Other options such as advanced line outs can be enabled later on to further enhanced your gameplay experience. Like almost all EA sports games, the easiest are always too easy and the hardest still easy enough to make players feel bored after some time. When you get used to certain way of scoring and you find that it is extremely effective, it most probably will be for all matches in that difficulty. This thus makes gameplay repetitive or simple a pushover. I myself am quite comfortable playing "world" difficulty after just merely a few matches. I do not know about you but still, whether it is too easy or not there is still some fun in it but just lacking a sense of achievement when scoring a touchdown.
Controls
Like said previously, controls are well mapped. There is nothing much to say about the controls except that it is simple and effective.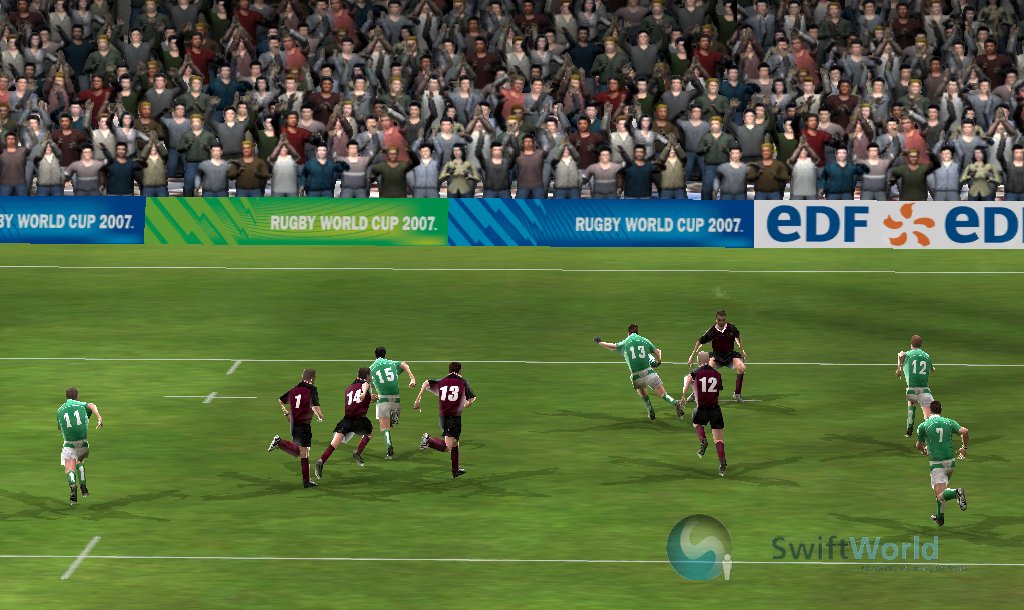 Game Modes
There are several game modes present; namely challenge mode, world cup mode and the tournament mode (something like a manager mode).
Challenge Mode
The challenge mode puts players in place of sometimes difficult positions and from there which requires players to try turn the tables around. When doing a challenge, players have to complete a set of objectives so as to either get a "gold", "silver" or "bronze" medal for that particular challenge. Getting a gold of course means unlocking several other challenges. Before every challenge, there would be a short introduction to that match that you are going to play. For example they would say something about new Zealand playing really hard and still unable to win and so on blah blah blah. However, there are some weird objectives to the different challenges that make it look stupid. An example of a retarded objective is running within the touchdown area for at least 10 secs before scoring a touchdown. There are many other such stupid objectives but perhaps that would give players sort of a "challenge"?
World Cup
Straightforward. Choose a country you love and play your way to the finals.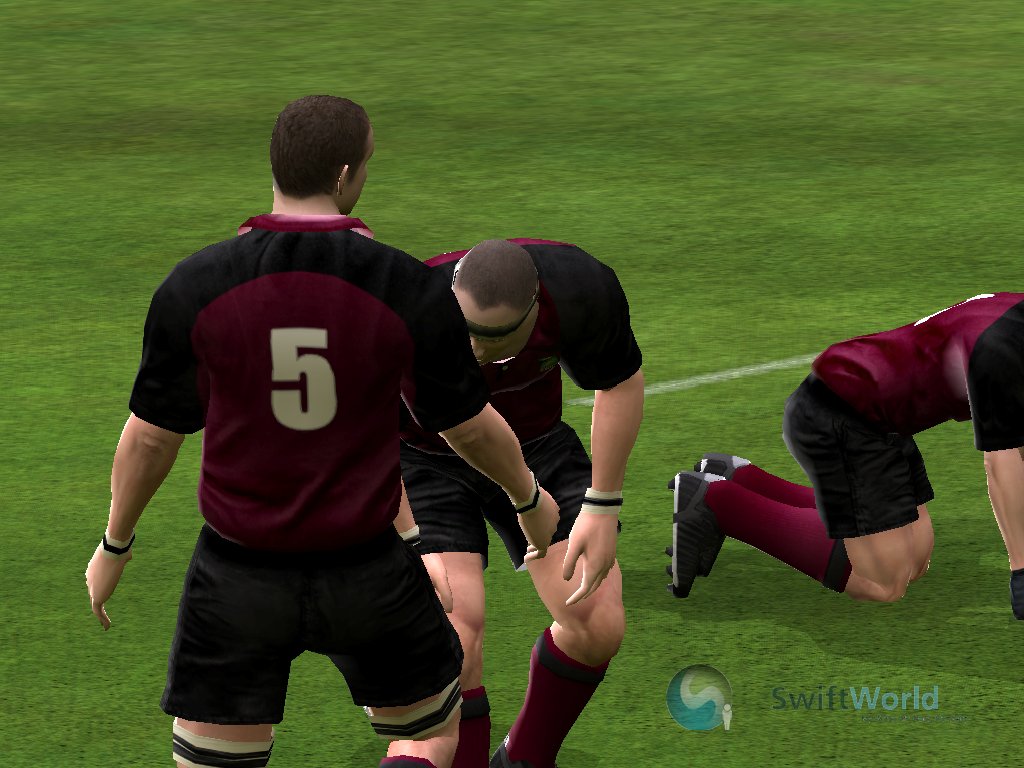 Tournament Mode
I wonder why EA named it tournament mode. It is more like a manager mode whereby you start of with the worst clubs than try winning your way to the top divisions. In this mode you are able take control of a club and then manage its finance and players. You are able to trade players and wait, that is about it. After your first season, you are most likely offered to transfer to another club to help them etc. At the start of every season, the board would request you to try meet certain objectives they set. Some include not being relegated and others to win the tournament cup. At certain periods throughout the season you are able to buy new players to improve your team's rating and skills. So that is practically it, rather simple and straightforward but definitely brings a different feeling to the game.
Online/Lan
There are no multiplayer options, feel sad like me.
Value
Game gets boring after consecutive matches however if you stop playing the game for a while then going back to it, the fun you get will be the same as the first time you try the game. What I am actually saying is that there is no end to the fun you can get from the game, the game just cannot give you endless of CONSECUTIVE hours of fun. It is because of the lack of multiplayer options you might get bored playing alone at times. If that is the case just grab a few controllers at your local electronics shop and try calling some of your buddies over to play at your PC. That ought to give some extra fun as well as boost your friendship with them. What worries me most is that if the game gets too easy for you and/or me, will it die out quicker than I predicted (Can continue playing but not consecutively)? When I say die out meaning completely not wanting to play the game anymore. I do not know but for me I can see it slowly dying of and being replaced with other games.
Who should buy it?
For rugby fans it is a must buy. I mean must. It is your only source of quality digital rugby game yet. Hardcore sport fans or if you are interested in the sport itself, you might want to grab a copy and try it out. No harm trying just a few bucks off your wealth. For people who hate sports or have no interest in it at all, wait why are you even reading this review? Right for you, if you have too much money, just grab a copy.