Just wanted to greet one and all a happy lunar new year (or chinese new year whichever way you want to call it). Ah, how time wastes away unknowingly when you're not having fun. This festival last year for me was filled not only with polished images displayed on those large Houston screens for rent, but also with anxiety and fear for what it seems to some (especially for myself) the start of the rotting and wasting of youth and life away time of every Singaporean son.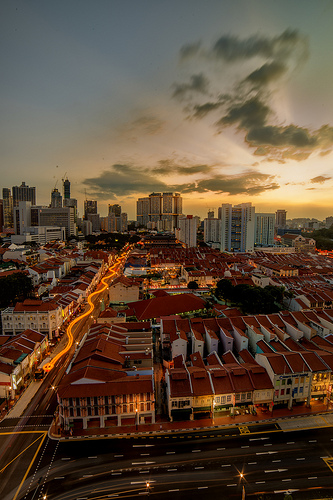 Next year and it'll then really be a "happy" new year. For all you people waiting to get into the cage, have fun wasting your life away. Or more positively, you can make the most out of your wasted time by being the best and aiming for roles that will waste your youth and time in a less degrading degree. I got to be less pessimistic about things.
Man, yeah and if you actually think I'm nuts, good for you! Have loads of fun! Contribute and play your part!
[photo by peterleenc via flickr]