Just a few more weeks before the year of 2009 comes to a close. Lots of things happened this year both for myself and the development of the website. Haven't been updating much about my own personal life because there aren't much interesting things that have happened recently or about to that is worth talking about. But anyways, thought it might be nice to just to think about the year 2009 that is about to end and reflect on things as well as think about year 2010 and what I should do better and stuff. Kind of like a yearly reflection thingy and a new year resolution (I don't really follow whatever I set anyways, maybe I should start trying to work towards it).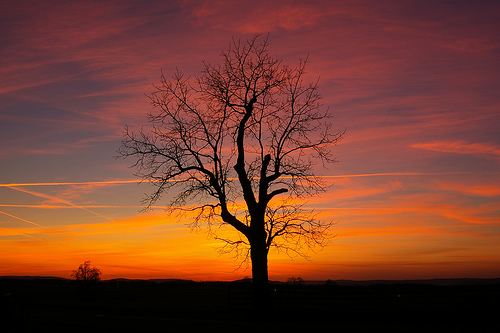 Anyways, this year has been fruitful as usual both for the website and my personal life. The website has grown quite a bit in 2009 and has seen an increased in the number of visits per day and month. Of course, some articles received several feedback from others especially some of the game reviews I made. It is nice to see people talk and feedback or simply comment on the article I have written. SwiftWorld also shifted host to SharkSpace and is currently enjoying a very happy and pleasant stay with them. My previous host wasn't too bad, but it wasn't that great either. Frequent downtimes and frustrating load times spark the idea of moving. Of course I waited till my examinations were over before finally moving over to my new host. It is really good so far in my opinion, going to stay with it as long as the service it renders maintains at such a level.
For those wondering how old exactly is this website, I would say around 2 years old? I don't really remember when exactly I started the website but according to when the domain was purchased, I would say around 2 years old. Yes, you might laugh at me thinking 2 years such a long time and yet the improvements in terms of statistics of the site is so minimal but I guess it is alright as long as the growth isn't stagnant. It hurts when you see no progress or no growth at all. Of course if growth is negative it would hurt even more but at this current time, SwiftWorld is growing slowly but steadily. My aim when I started the site was to actually earn some extra mooney for myself. Of course that didn't work out well at all. But still, I would really love to write and work on my site as a fulltime job in future if possible. Who knows?
Another year gone would mean that National Service is drawing closer and closer. For those who do not know, all male Singaporean are required to attend the army for a period of 2 years. It sucks, and I don't like the thought of it one bit. Yeah call me a wimp or whatever. I mean I seriously don't want wasting 2 years of my life serving the army which obviously I have no interest in. There is nothing I can do anyways but continue whining my way trying to survive after the 2 years or so. Of course after the 2 years it doesn't mean complete freedom anyways. You still have to attend reservice once in a while and stuff like that. Argh, maybe I should fly away to some other place and get citizenship there. Easy to say though, but I doubt it will be possible.
Next year would mean a new start in my education path. The next 2 years will be extremely tough and hectic and I don't know if I will have enough time to update the site. And the sad fact is next year promises a lot of games I am looking towards to. Games such as Final Fantasy and other stuff I can't really remember nor want to if not I'll start feeling depress again. Nonetheless I hope I will do well and not be required to attend any study camp or any of such stuff because it sucks.
Nothing more to say already, hope year 2009 has been a wonderful year for you. For those that felt 2009 was terrible, don't worry there is always a 2010 to look forward to.
[image by: RunnerJenny flickr]