The latest video game I have completed is a hidden object game. Never did I expect myself to actually try out a game in such a genre let alone complete one. I must admit that I did enjoy the one I played. The developers of Hero of the Kingdom II (HOTK2) gifted a copy of their game to me and I went into the game not expecting much. I mean what fun can there be finding objects hidden in a picture? I was wrong and I think I know why.
Hidden object games are casual games that you can simply pick up and play. The casual nature of the game is what makes the experience so relaxing and ultimately produces some fun at the end of the day. I do enjoy my video games but lately I have not gotten the time or the mood to play or finish any of, what some might call, the serious games. I wanted something that I did not need to think much and that is where HOTK2 comes in. And the convenience factor also counts as the laptop one would play in should be of compact size if you're traveling. You can easily get the best small gaming laptop online to suit your gaming needs.
I am not too sure if all hidden object games are similar to that of HOTK2 since I have never ever played any other similar genre games prior to it. I mean obviously there are the hidden objects in the background and picture and the core mechanics of clicking around the different pixels to obtain items is still there. However, HOTK2 has some kind of resource management gameplay going at the background and it makes the game kind of engaging. It is really simplistic but it is something different and it requires you to plan and think a little. There is also a "battle system" going on but ultimately it is simply having the right amount of resources to succeed in the "battles". These little variations make the game unique and I really appreciate them.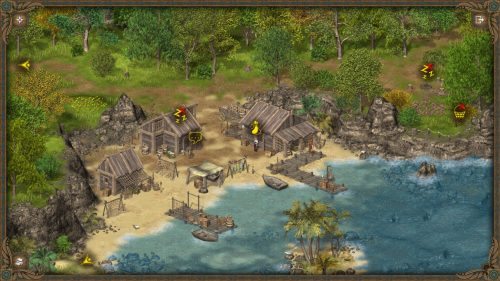 The story of HOTK2 is simple with some predictable twists and turns. Your sister got caught by pirates and you go on an adventure and quest to save her. Honestly speaking I could not care much about the story. What really engaged me is simply the management of resources. The music is kind of cool too and it goes really well with the overall aesthetics and setting of the game. There are some cheap sound effects here and there that gave me a good laugh but overall everything about the game is decently put together. I mean what more can you expect from a game like this?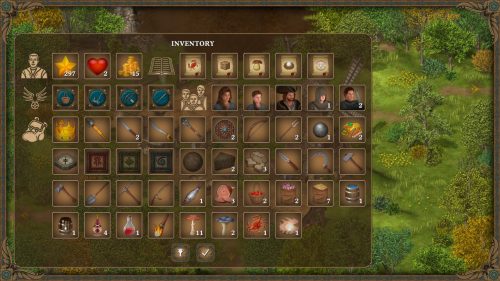 HOTK2 adopts a classical isometric style graphics which is pretty different from what I thought of hidden object games. I always think of them having this art piece splashed right in front of you but HOTK2 is different. It looks like a typical olden day isometric RPG with "NPCs" that you can interact with and, in addition, hidden objects to find in the background. It is nice and perhaps the style of graphics and the simplistic resource management gameplay makes it a little more serious-ish? I am honestly not too sure but hey, it worked out for me.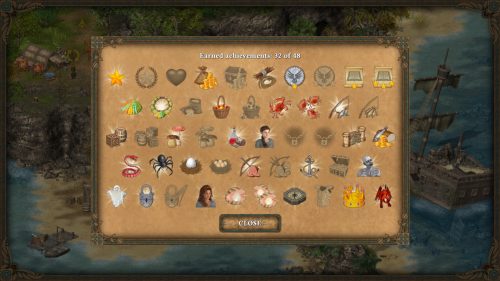 The game is pretty short with about 5 hours of gameplay should you want to get every achievement. I completed it with about two thirds of achievements in slightly under 4 hours. It is pretty short but it does not cost that much either. I would see it having a great time in the mobile market but it will have to go a little cheaper to sell more. Such games would work great on a tablet where people simply pick up and play while on the go every now and then.
Would I recommend you to get it? I honestly do not know. Hidden object games is a niche market and HOTK2 belongs to that particular market. The graphics and additional resource management does make it different and perhaps a little more appealing to non-casual gamers but even that I do not know if the mass market would enjoy it. I guess if you are looking for a casual game to get your mind off work HOTK2 would probably fit the bill. Other than that, unless you are someone who do enjoy the hidden object genre, I would say hold off the purchase till it is on a massive discount of some sort.