God created the world, everything else is made in China. Buying things from China is a lot cheaper and recently the quality is decent too especially considering the price. Value for money is what you will get from most of your purchases from China. Most of you should be familiar with the online retailer Amazon. In China, they have TaoBao. Couple that with all the forwarding services available these days buying from Chinese online retailers has never been easier.
I recently bought a large ticket item, a mobile cart for hanging my 40-inch monitor. I used a forwarding and buying service called SGShop and would like to share some thoughts about my experience. In brief for those wondering how it went: Easy to purchase but item came in horrible shape.
There are two main parts to shopping with such services. You have the pre and post stages of purchasing. SGShop allows you to either paste links or simply search using their search bar. Selecting of items and whatnot works perfectly fine and easy. Information is clear on the prices you have to pay for the item and the domestic shipping fees too. International shipping fees will only be calculated upon reaching their warehouse, something that is very common for all such services. They may also use cranes from myaree to move any heavy boxes. Be sure to know the dimensions and weight of your item.
Buying my mobile cart was easy and everything works great on the website (don't view in mobile, the site works quite terribly on your phones. Never tried their app, don't find a need to). Their service to help make the purchase is pretty quick too. Do note that I did buy in a non-peak period so your mileage may vary in events such as 11.11 singles day and whatnot. Once I made my payment, everything else was done for me and it went really smoothly.
Purchasing of items works well and is really easy and straightforward with SGShop. Service is pretty quick too for non-peak periods.
I opted for the cheapest shipping option by sea as my item was really huge (item weight was 21kg, they charged me 26kg most probably for volumetric weight). Shipping fees were decently priced (cannot be compared to the prime shipping of ezbuy, something that I will surely try soon) and time taken was roughly 18 days, very decent. I opted to collect at their own office and this is done after paying the finalised shipping and miscellaneous fees. Collection or delivery setting is very straightforward as well. Learn more at Drop Ship Lifesyle about online shopping options.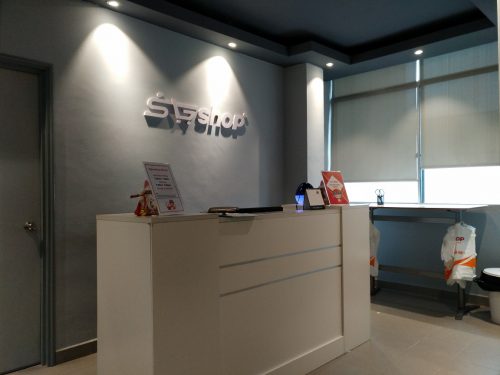 I reached the location and the office was situated on one of the floors of the building (they own the entire floor I think). Once I exited the lift I was greeted with the reception. I simply had to give my mobile number, username and parcel number and the receptionist helped me arrange the person to bring me my item. Now this is when it gets bad. The item came in the most horrendous shape ever. The entire packaging was torn and parts were all about to fall out. Unfortunately, I did not take a picture of it but I did take pictures of the more serious damage on my stand.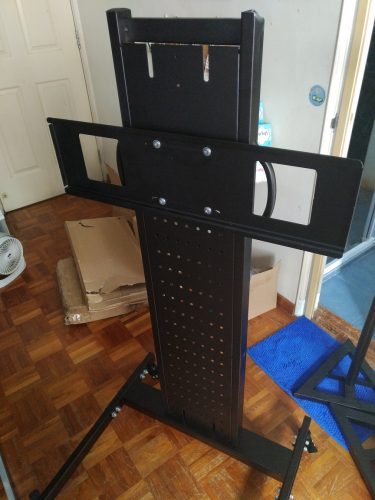 Thankfully nothing was missing and I was able to assemble the stand. While assembling, I do see that many of the parts were badly scratched and damaged. I am not 100% sure it is due to shipping or if the quality is just that bad. However, within the package itself paint on the parts were peeling and bits and pieces of debris did come out. This just only led to me thinking that it was all due to the shipping. The worst part is that one of the ends of the stand is really badly dented.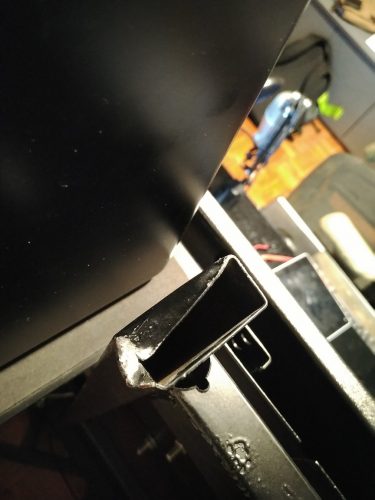 I do not know if this is due to the cheapest shipping option or what exactly went wrong. I am pretty sure the online retailer did not send a parcel that came that damaged. The seller was highly rated and for them to send a package that had things almost falling out? Highly doubt it. I am extremely disappointed with the shipping quality and will definitely not use them anymore. I'll get back again with a comparison when I test out the sea shipping from other forwarders.
If you are looking for reliable movers and packers you can assure the safety of all your belonging, then contact and hire an Auckland movers.
Sea shipping quality is horrendous. I don't know if it was just me being unlucky but I would never trust SGShop to ship anything that is of higher value and of large sizes.
Do let me know if you have any experiences with SGShop. I did do some research beforehand and it was a mixed bag of reviews. I mean everything went smoothly yeah just that perhaps they're handling of the items is just plain bad. While that should be a deal breaker for almost all users buying smaller ticket items might result in a different experience.