I've been eyeing those Made in China Android phones for quite some time already. In the past, most of these Chinese phones are termed as "scam" and pure rubbish "imitations". Indeed, they were horrible mainly because of the disgusting software that powers the phone. Hardware and software comes hand in hand. And for the phone to clap, it requires both hands. With the introduction of the Android OS, Chinese phones have become much better. It has gotten to the point where it can even compete with the more legit premium brands like Samsung, HTC etc.
Today, the ban of camera phones in my army camp has been lifted. Today, I took the plunge and gotten myself a China phone.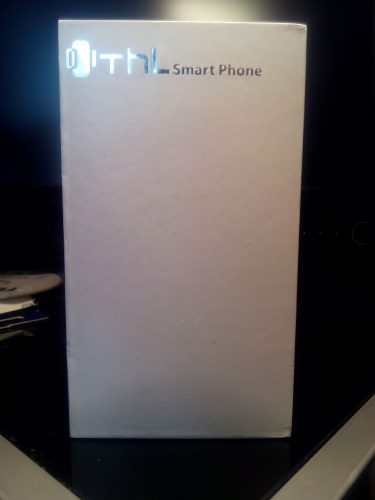 The phone model that I've gotten is the THL W8S. This model was one of the phones that I was eyeing (basically 2GB of RAM and 1080p display). I chanced upon a seller online (local) that was letting it go brand new. I took the offer and bought it. I will be using it for about a week before I start coming to a conclusion and writing a review. I can say though that all these Chinese android phones are definitely value for money. The price I paid for my brand new THL W8S can only get me a second-hand Samsung Galaxy S3. That is just how awesome they are.
After this phone, I'll probably be constantly changing among the Chinese phones mainly to do video reviews and stuff like that. Perhaps if you're one of those people that own such phones or happen to be a retailer of some sort, do send me the latest models and I'll gladly review them.
I have to go now. A new phone requires setting up and setting up is what I'm going to do. I will be back in a week or so with the review.