I've recently bought a Chinese Android phone with two things in mind. I needed an upgrade from my Galaxy S1 and I wanted to try out a Made in China Android phone. I did mention a review coming up and yes it is indeed coming up and will be finished once I've decided that I've used enough of the phone to come up with a review and conclusion. While I am jotting down my thoughts as I used the phone extensively, I fiddled around with the idea of coming out with a dedicated site to these Chinese mobile devices.
Made in China devices are up and coming. In fact, they have actually made quite a statement in the global market. With Xiaomi recently reported having a value of $10 billion and that an ex-Google executive have gone over to help out with their global expansions, it is easy to say that these Made in China devices are not to be trifle with. Gone are the days when Chinese phones are pure rubbish imitations that can barely work.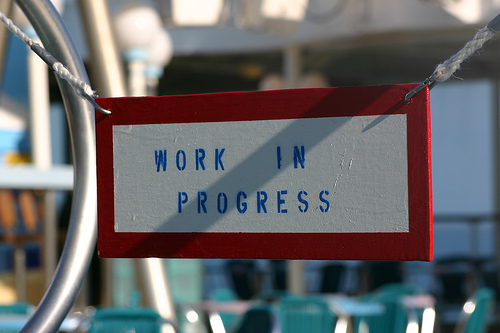 The site in progress is called ChineseTech, possibly shorten to be branded as cTech. It will be a site where I'll dedicate time and effort into putting up content concerning Made in China mobile devices and related information (custom ROMs, tweaks, guides etc). I've always wanted to keep everything here in Swift World as I do not have much to play with. Nevertheless, I think I'll be able to come up with some consistency with ChineseTech as I'll probably only have to invest a little into getting the phones and devices. With that said, I'll probably cross reference content from ChineseTech onto here whenever it is relevent.
The site isn't fully ready yet but it'll more or less be when the first review is ready. I'll put up a notice here once it is ready.
[photo by Justin See via flickr]