Around three weeks back, I made a post informing you readers that some PSP accessories are on their way to my house for reviewing. And they did come a week after I made that post. The review however was delayed due to the fact that my PSP was under servicing (its spoilt). Still, I am glad that the servicing was done a few days back and that now I have the time to do a proper review on the accessories I received.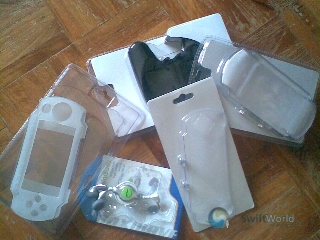 I ordered/requested, for 5 different products, 4 of which are specially made for the PSP and one for general use. To be honest with you people, out of all 5 of them, I am only satisfied with 2. This review will tell you why I dislike the rest, and why I like the others.
Product Reviews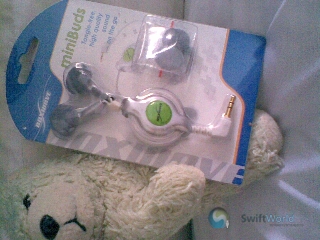 The colour of the headphone I chose is of lime green. I kind of like that colour after seeing it used in the previous theme I applied for SwiftWorld. The headphones come in a rather attractive packaging, providing users with an extra pair of those ear muffles (I am not sure what those stuffs are called). At the back of the packaging, there are instructions on how to use the retractable headphones properly. I am glad they included such tutorials. Yes I know you must be thinking that I am such an ass for not knowing how to do the simplest of things, but the fact is, many out there do not know too. Ah, thanks the these set of headphones, I finally know the proper way of pulling retractable headphones out. The design is not bad, colour combinations are rather common but does its job. The headphones when used are extremely comfortable (some scratches my ears), sound quality is good, length is acceptable, and lastly it is very portable and easy to be kept (wires will not get tangled up as it is retractable).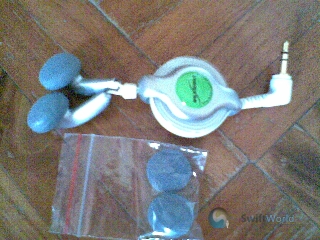 The only disadvantage is its price. I surveyed local stores here in Singapore and found out that such headphones (retractable as well) cost around $15 to $20 SGD. The boxwave headphone however, costs $22.95 USD (around $32.26 SGD). For that amount, you can actually purchase a portable headphone plus a mic along with it. In conclusion, everything is fine except the pricing. A little on the high end.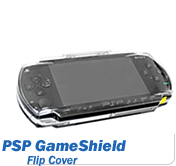 The GameShield comes in two different designs. One is whereby users play looking through the cover, while the other would requires users to flip open its cover before playing. Both however have one similar purpose, to protect the screen and front side of the PSP (yes it only covers the front. The most important part appears to be on the front though.) I have one problem though; the packaging it comes in is just some plastic box with a blank cardboard paper behind. No instructions, no attractive headings etc, no information at all. There are screws that are supposed to be screwed into the PSP. But where? Yea yea, I know you hardcore PSP users know where it is. However, lets say, just say, what if I do not know where to screw? Assuming that I did notice the two holes on the top of the PSP, but are they for screwing? (That sounds kind of weird). With so much possibilities, completely new users, would be in lost for help or instructions worrying if putting the screws through both two holes would destroy or damage their PSP. Therefore, I strongly suggest that some sort of instructions should be on the box or whatnots to tell people and assure them the correct position and way to put the covers on.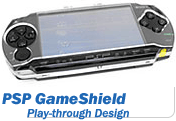 I had no problems screwing the flip-cover design into my PSP. However, it is not to same for my play-through design cover. I tried screwing the screws in for around 10 to 20 minutes or so before giving up. Sometimes I am able to screw the right screw in but not the left, the left but not to right. Therefore, the whole cover seems to be popping out after whatever screws I tried to screw in. Perhaps I do not have that special touch to screw the screws in? Or maybe it is the design or placement of the screws that made it hard to screw it? Whatever it is, I am not going to try anymore as the flip-cover design would do fine enough. The pricing is average I guess. $7.00 USD ($9.83 SGD. Other stores I saw sell from around $9.00 SGD to $15.00 SGD) for each of the different designs. I would strongly advice users to buy the flip-cover design as the screws are easier to be screwed in. I really do not want people to come to my site and comment that they are having the same problems, complaining that I did not inform you people about the problems I faced with the play-through design.
Overall, I guess it is fine as it protects the screen and front side of the PSP from receiving any scratches or damages when it is kept. Once more I would love to emphasize on the screws being hard to be screwed in and that some instructions would definitely help users and clear their doubts.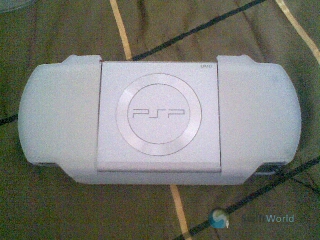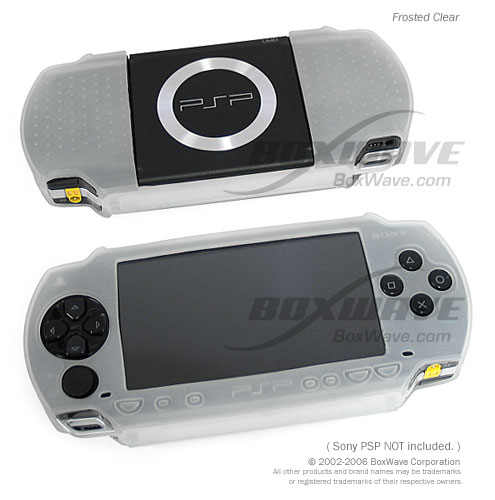 The FlexiSkin is a skin for your PSP, handphones etc. It helps protect your gadgets from scratches and damages. Keeps your gadget's surface clean from dusts etc, and at the same time add new colours to spice them up. The FlexiSkin I chose was for the PSP. When put on, it seems to be bigger than the PSP and thus covering some of the major input and output points (audio output for headphones). Perhaps it is designed for the PSP but not the PSP Slim (the one I have). And if that is the case, it should be stated somewhere on the site to inform users. Still, it has its advantages such as better grip and nicer style. Washable as well, helps to keep it clean and your PSP clean for a long period of time. It comes in many different colours and thus giving a variety for users to chose from and personalize their own gadgets. The pricing is rather costly, around $12.95 USD ($18.20 SGD) but for the style and protection it provides, I guess it is worth it. Overall, not necessary but definitely gives you the edge over other PSP users in terms of design and style.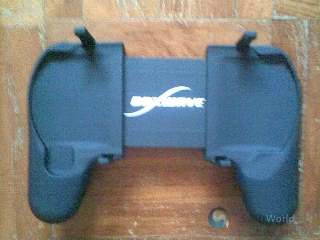 I always had a problem with the layout design of the PSP. The PSP is namely the playstation PORTABLE, therefore it has to be small. Thus, it results in the limited space available to put the different buttons etc. However, everything is fine except the position of the analog stick. Games that require massive usage of the analog stick would always succeed in causing hand and wrists pains for me. I am not too sure about others but I am sure that I am not the only one having such problems. Long hours with the analog stick is a big no-no. The position of it makes users bend their thumb resulting in pain after long usage. However, thanks to a product called ActionGrip, it enables users to use the analog stick in comfort. I have tried it out and it makes my time gaming with the PSP more comfortable as well as providing a better grip of the PSP. Basically, you just have to place your PSP on it and you start playing (No clipping or pushing required. There are no measures to secure the PSP to the accessory). The price is definitely affordable ($9.95 USD, $13.98 SGD) and is worth it for the comfort. However, using such an accessory when not at home sometimes prove to be a hassle as the ActionGrip is kind of bulky. All in all, it is good and it benefits the health of users.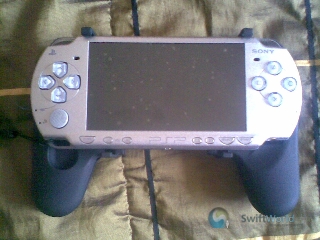 One problem though is that if you apply an addition skin to your PSP, the PSP might not be able to be fit into the ActionGrip. I tried applying the FlexiSkin I received on the PSP as well as trying to put the PSP on the ActionGrip. All my efforts were futile. The ActionGrip is designed to only hold ORIGINAL untouched physical appearance PSPs. I guess perhaps they could change the design a little so as to allow adjustable heights?
Conclusion
Everything is fine except some of the products' packaging. The price is a little costly but for the unique and stylish accessories, it is worth it. BoxWave ships products really quickly and have extremely friendly staff to help those who are in doubt. The site itself is professional so as the way they ship the products to your designated place. Extremely secure packaging with air packs and Styrofoam covers to prevent any damages from occurring on the products you ordered. Perhaps if you have a little spare money, you can try purchasing some of the products I reviewed (and give me your comments) or others and tell me what you think of them. I guess that is all and I am sure both me and Polar would be happy to have such accessories to boost and personalize our gaming experience with the PSP.