Have two apps to share with you guys today. Both are apps for the iPhone and iPod Touch with No Freakin Way being more of a fun application while the other app that I will be touching on is an up-coming game. Read on to find out more about these cool apps and also a contest to allow you win the up-coming game for free!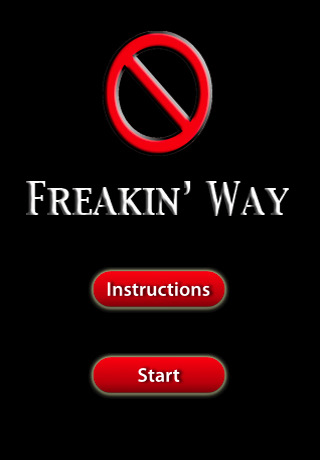 No Freakin Way is an iPhone magic app. Like the other fun and cool applications in the past, this app is sure to wow your friends when done right. A magic app meant to do magic. This app simply does that. What exactly happens is that you ask a friend what card he wants. Simply open this app and it will read it off his finger. How awesome is that, it is as though the app has voice recognition but that is simply not the case! You can see more of the app at the appstore link below. Really fun trick to use and the effects of this simple trick will definitely wow some of your friends. Be sure to practice the instructions first else you might give yourself away!
iPhone AppStore Link: No Freakin Way $2.99
Now I come to the up-coming game. Basically this game is tentatively called Mouse Madness. Name not confirmed yet but the game concept and everything else has been developed. The objective is simple – defend your cheese! Various types of mice will attempt to steal your cheese! Some will dodge your attacks, some will try to help other mice by cheering them on, and each require a different strategy to eliminate them. Just survive long enough to win! This game falls under the category of perhaps action and arcade! Be sure to stay tune for an upcoming review or write-up on the game!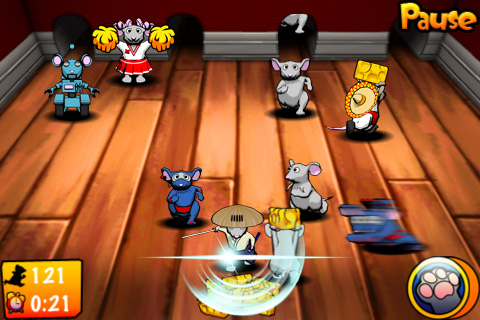 Here comes the fun part. The developers are holding a Name the Game contest that offers the game for free for the winners! Take a look at their site for the rules and information on how to participate:
http://www.trickshotgames.com/?p=64
There is no harm trying whether the name submitted is creative or not, just do so and you might stand a chance of getting it for free! So have fun with tricking your friends and squeezing your creative brain juices!