What a way to finish off the term! Being hit with a rather serious colon virus infection, I finished off the final week of the term in the hospital not being able to do much. Started having stomach cramps at the very Friday last week (TGIF anyone?) and got discharged this very Friday as well (TGIF anyone?). I was hit with fever like how a rollercoaster track goes about and the stupid virus prevented me from eating anything. Occasional pains can be felt under my tummy (no it is not a baby) and there was this ever present bloated feeling. Hospitalized for roughly 4 days but sick for almost a week. No fun, it was no fun at all.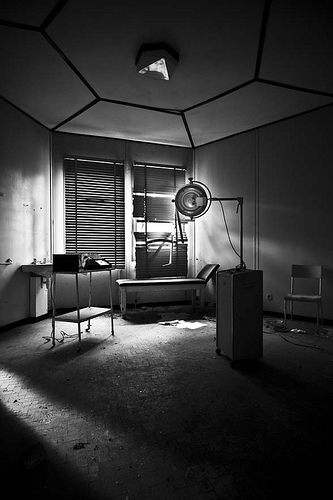 Nevertheless I seem to have somewhat recovered from that serious virus. Not fully though, still have that weird feeling in my stomach and intestine. I was so bored in the hospital, the television was stuck on the infomercial channel and I feel I now know everything about Washington Security Products. At least I am still alive, but there goes my holidays as well. Yes the March holidays are here! Woohoo! Have loads of work from school that piled up after being absent for so long. Thank goodness I managed to get extension for some of them. I hate being cut off from work or school for a long period of time. I just can't seem to get the momentum back. I often feel lost, not knowing where to start or what to start on. Ah… the stress, both physically and mentally. Stupid stomach, stupid intestine, bastard virus. Why me? Oh why me.
I want to eat, but I can't eat much. I need to eat simple easily digestible food but I can't get good food with that restriction put in place. Oh the suffering I have to deal with when I was down in the bed not being able to eat. Seeing your neighbor patient munching and crunching, smelling the aroma of the food especially those takeaways from the Subway just a floor below that people bring in. The feeling, the suffering just so horrible. Now that I can eat a little, it is even worse. It is as if you are being teased and taunted at. Teased by giving you simple boring food but restricting you from getting access to the holy land of oily fried delicious stuff. This is all for my good anyways, my stomach's good at least. BLOODY VIRUS, GO TO HELL. Yeah, go beat the shit out of the virus anti-biotic!
That is all I have to update. My stomach still feels weird. My body feels lethargic. My life recovering from total chaos. I need to slowly piece it back and get back to reality. Yes I've nearly been assassinated by a bunch of rouge viruses but I am still alive and kicking, so life goes on and I have to move on as well.
[image by: funky64 via flickr]