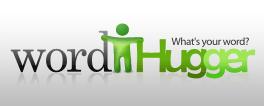 "Word Hugger is a Micro Investment website. A micro investment of $60 will earn lots of money back over the ten years that you own your word page for. We offer a 100% money back guarantee, and provide phenomenal support along the way." ~ About Us – WordHugger
Can you comprehend that? No? Alright I shall try to paraphrase it for you so as to enable you to be able to further understand what WordHugger is all about. If you know about the milliondollarwiki, WordHugger is something similar to that but instead of buying a page, you buy a word! On buying a word you get something like wordhugger.com/your-word-here and you can edit it to your liking etc. Get it now?
Here is the catch. When you buy a word for 60 bucks, some of it, to be exact 50% of the profit earned, will be given to Kiva. Now, what is Kiva?
"Kiva is a non profit organization which loans money to entrepreneurs in the developing world. Individuals give Kiva a micro loan of $25 per person they are going to sponsor. Kiva then pools a number of these sponsors together, to collect a sum of $800-1200. Once the funds have been reached, Kiva contacts its micro-finance institutions in different developing countries such as Ghana, Ecuador, Cambodia, and so on, who then loan it to an entrepreneur in that location."
Sweet? Definitely. Not only are you helping yourself in your business or whatever by buying a word – read how to get quick Loans online – you're also indirectly contributing funds for a good cause!
So now what's up with me being all kind and sweet putting up such an advertisement on my site. Well, besides me finding the site and concept behind it rather cool and innovative (Yes I meant what I say. I swear that I speak nothing but the truth), they are currently running a contest to promote themselves. In that case, this post is somewhat like a submission for the contest. Ha, call me money-minded or what-so-ever, I don't care. All I want is to win a few bucks for me to spend after my examinations. If you are interested, you can participate too! Here are the details:

http://blog.wordhugger.com/wordhugger-contests-win-100-free-words-or-maximum-exposure/
Go read it yourself. I'll just key out the main points:
– You write a post about wordhugger
– You tell the webmaster
– You stand a chance for a $100 dollars
Now for further details, go to that URL I provided. It gives you the guidelines on how your post should be and what it should contain etc. Right, now back to studying if not I'll be history for history tomorrow. Ha Ha I know it's cold but I'm really stressed out currently.