This is my personal top 10 most anticipated games of 2010. I mean, I do have my own preference and you have yours. This will thus result in our top lists being different by much. All of the games listed below are, in my own honest opinion and thinking, games that I look forward to play. This list includes games from all next-gen consoles (as I own both the xbox and the playstation) and the PC. Without further ado, this is my top 10 most anticipated games of 2010 (in no particular order).
1. Final Fantasy XIII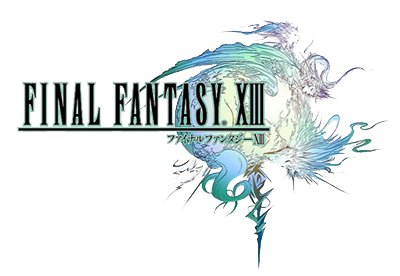 The Japanese release is already out but too bad I can't speak nor read jap. Wished that I knew how to (maybe I will since I'm pretty interested in many entertainment stuff Japan has such as anime and whatnots). The English release will be out this March and I can't wait for it. I have to admit that I'm a final fantasy fan after I played Final Fantasy 8. Totally fell in love with the game and how it is done. An additional fact is that I love RPG games so Final Fantasy is a series I will love forever and always (I hope).
2. Heavy Rain: The Origami Killer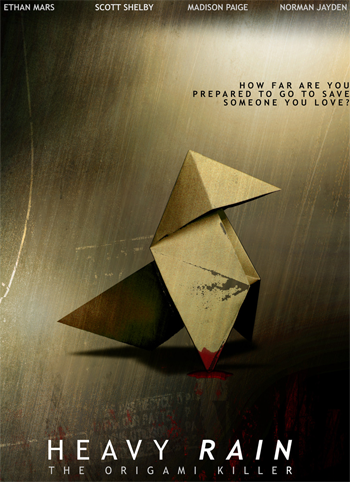 The concept of the game sounds really cool to me. Graphics looks awesome and the ability to choose from so many possibilities is mind blowing for me. Story driven interactive drama game, hell that sounds fun. I mean after looking at all the different trailers and videos the game looks interesting and fun. It will be released this February.
3. Red Dead Redemption
Open world wild west? Hell yeah I'm in for it. Rockstar games never go wrong do they? Loved whatever games they come out with and I doubt I'll be disappointed with Red Dead Redemption. Get ready to hijack some horses and kill some cowboys. A setting and atmosphere hardly touched, Red Dead Redemption will go for the glory of claiming it and making the Wild West one fun loving world. Game out this April.
4. Mass Effect 2
Played Mass Effect 1 and loved it. A second helping to the series? Hell yeah. Really excited for this game as well since the PC release will be the same as that of the Xbox. The game will be out late January.
5. Gran Turismo 5
The first time I tried the series was during the years when I had the Playstation One. Not really a huge fan of racing but I do get some fun when driving and racing. Pair that up with realistic gorgeous graphics, I think I'm in for a ride. Let's just hope it does not get delayed any further. Might be out 3rd quarter later this year.
http://www.youtube.com/watch?v=3TXpXclylWg
6. Mafia 2
The first game was a hit, and I'm sure the second would be much better. Besides all the released screenshot previews and trailers all seem to be evidence to that fact. Brilliant storytelling, fabulous graphics and a world begging you to explore, what more can you ask for?
http://www.youtube.com/watch?v=hM_LleNa33g
7. The Last Guardian
Action adventure gaming madness. Ought to share the same gameplay elements and presentation style of previous titles Ico and Shadow of the Colossus. Both of those games are masterpieces that many loved. The Last Guardian ought to be as promising and spectacular. I'm not too hyped up over this one but it never hurt to wait for a game that has the potential to be a game of the year contender (in my opinion). Might be released this November (no actual announcement yet I think).
8. White Knight Chronicles
I'm a fan of RPG games and I love how the fact that White Knight Chronicles has some gaming concepts that makes me excited. Not very new concepts but still they are nice to have. For example the battle system they implement is something different and the fact that multiplayer network mode is available. Reviews of the already released Japanese version seem not too favourable, but still it looks good to me. Out in February.
http://www.youtube.com/watch?v=ClAkKsMKlMA
9. God of War 3
I didn't really play much of the first two games but I did watch my friend play it extensively. I guess it is kind of addictive with all the gore and gruesome finishing blows Kratos does to his enemies. The kind of action adventure gameplay goes pretty well with me and I think God of War 3 will be one fun game to play.
10. All Points Bulletin
MMO GTA game? Oh yeah that is something I will always look forward to. Said to be ready by March.