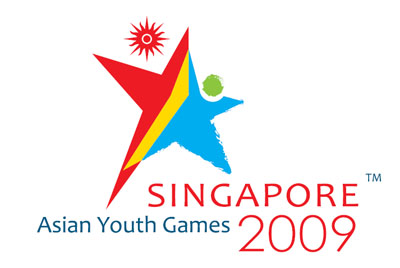 Are you aware of the Asian Youth Games (AYG) 2009 currently ongoing at Singapore? It is exactly like the Asian Games, except that it is for the youth. Well, I wasn't really informed about it till they broadcast one of the group stages of soccer on television. I only knew about the YOG (Youth Olympic Games) but nothing about the AYG at all. I was shocked that there was such a thing and even more when I come to know that it is held at Singapore. Why? I don't think I'm that stupid or ill-informed to not know about such big and somewhat global event. Instead, I'll blame it on the poor management and organization of the event.
Nothing much is done to advertise or inform the public about the event (in this case the AYG). No player profile, no write up on the upcoming key teams to take note of, no anything! It was until then, maybe two week before the opening or something, where I read up about it on a small corner at the sports section of the newspapers. It told people about the different venues and when the different competitions would be taking place. Also, the pricing for the tickets were placed there and the ways of buying them. I believe that even if I wanted to watch anything it would be all too rushed for me.
It is like a sudden, HOLY SHIT ASIAN YOUTH GAMES? … SINGAPORE? Yeah that kind of feeling. Asked my parents whether they knew of it and they were like, huh? Yeah we all know about the YOG for it was highly publicized and much effort were put into the bidding to be the host nation. However, why didn't they did something like that for the AYG? Sure it is perhaps a tier below the YOG but it doesn't deserve no attention at all, does it? Â Maybe a page on the newspaper 10 days counting down to it or something will do. But no, nothing has been done. Maybe stuff have been done but it is hardly noticeable.
I feel kind of sad that a day before or after (can't really remember) the opening ceremony did I read up on how one country's athletics had no place to stay. Poor thing, hope that didn't affect their competitions much. It is simply atrocious how such cock-ups can happen for a near worldwide event. Thinking that perhaps it was a shaky start and things couldn't get any worse but it did. The coverage of the different games were unprofessional. The games were covered with cameras that any tom, dick and harry can own. Maybe it is my eyes being too accustomed to the high definition of computer games and bluray movies. But seriously, can't they at least use something better to capture the game?
For example, a couple of foreign friends and I bought tickets to the women's beach volleyball quarter-final matches, which was scheduled to be held today but was suddenly switched to yesterday. – Robin Chee (forums section of Sunday Times 5/7/2009)
Just read about that this morning and I was like, W-T-F? Yes, seriously it was a what the **** kind of reaction. No people is buying the ticket already and yet they still torture those who already bought theirs. Come on, expect more tickets to be sold? No shit way with such nonsense happening! That is like saying hey, guess what the Men's Wimbledon finals is already over. Oh you didn't know about that? Yeah I didn't as well, so did ESPN.When viewing the coverage over at the television set, I saw no one at the stands at all. Perhaps it is the qualifying stage (or whichever stage, god knows which) thats why. People reasoned it to be due to the H1N1 flu thus resulting in poor attendance. Whichever doesn't matter if they changed the venues/timing without even informing the ticket holders.
Yeah, it is a total mess in my opinion. Totally not proud of it at all. The organization and management committee have loads of room to improve and this definitely should not and must not repeat itself during the YOG 2009. Else, it will be really really sad.
Asia's Youth, Our Future – Slogan for AYG 2009
I better pray that the committee planning and organizing this events ain't youth, for if they are there ain't no future.
AYG 2009 Mascot: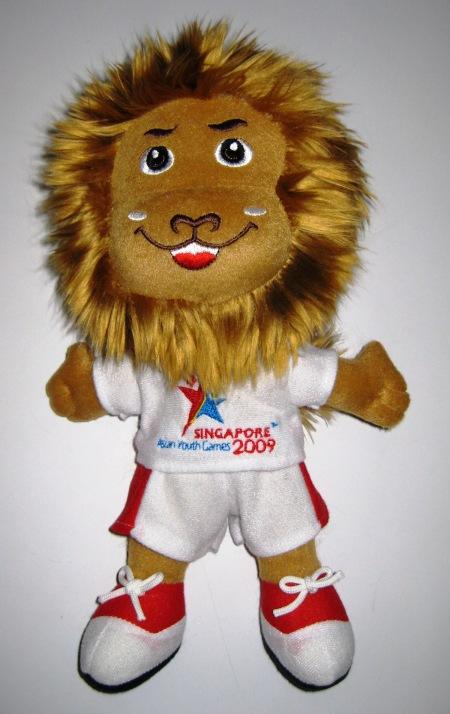 Polar looks so much cuter and cooler at the same time.