Ready! Set…. Fi… I ain't ready yet. I can't set myself. I can't fight. Bloody hell, it is just 3 days more till the start of the final battle of 2009. This battle would most probably be the same for almost every student who are currently studying (I don't think it applies to university students). It is the end of year examinations, the most important examination of the whole year. Awesome stuff are always packed for the last.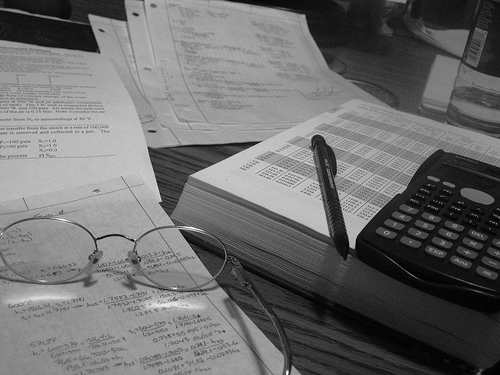 So here I am typing this crap because I do not have the inspiration to take in any more knowledge (note the words used. it is take in and not refresh). Had a burst of last minute physics knowledge intake and that is all my stamina could last. I can't go on any further. Besides, all this chemistry equations are simply too complication for me. Yes, laugh all you want. I am just that bad at chemistry. All that bullshit of adding what base to the acid and shit. Why can't they just test on the kinetic particle theory? (It is part of physics and chemistry as well). Although I did say I studied my physics, don't think I'll be able to score much anyways. But I really hope that I can get at least a 70 or more so as to ensure that my appeal for higher physics next year will stand.
Chemistry is simply hopeless, trying my very best to give myself some confidence in passing by a mark or two. Put chemistry aside, I still have 2 years of biology topics yet to complete. Biology is simply too much memory work. Natural selection, artificial selection, sexual reproduction blah blah blah. Can't we just say that everything in this world is all thanks to God? Wouldn't that work out perfectly? You must be wondering why I've picked up these two subjects since I don't really like them. Well it is simply because of natural selection I guess. History and geography ain't the stuff for me, and I have to pick another subject or two, so I had no choice but to naturally select chemistry and biology! Can't blame me.
I know I ought to be working harder rather than typing this. But sometimes, it is good to take a rest. Not too much though for if I slacken by just a tiny bit I think my 2 weeks of ultra studying physics would go down the drain. Math is fine. Chinese just finished, did as "fantastic" as usual. English is like a Cosine or Sine graph, a history-economic-socialstudy-everythingelse subject (IHS) is maintaining at a respectable grade so not too much to worry. And that is all. Chemistry and biology, what a science of a bitch (a term used for female dog. "female of any member of the dog family" as defined by princeton.edu dictionary or something. No intention to be vulgar here).
[image by: JCKham]