Avallon Alliance Ltd., developer and publisher of games exclusively for iPhone and iPod touch devices, offers users to put their spy skills to a test in the first meta-quest at App Store. Developers have just launched the last free promo game from "Kellie Stanford: Turn of Fate" collection for iPhone/iPod Touch and ensures that special rewards will be given to everyone who collects all 8 free mini games. The quest starts right now.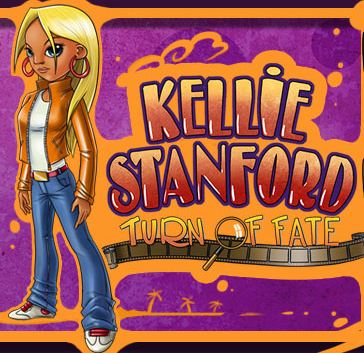 "Kellie Stanford: Turn of Fate" collection is a promo kit of 8 mini games, created specifically for iPhone and iPod Touch by Avallon Alliance in collaboration with URSE games, after the new co-named detective PC game. To complete the quest, users have to browse App Store, find, download and play at least once all 8 puzzles. The counter in the corner of the screen in each game shows how many games a user has already found. In order to check that he or she has downloaded the full collection, each game must be started at least once with Internet connection active.
All the puzzles have been released worldwide since the end of November and are available for free through the Games section of App Store. Designed in colorful and attractive cartoon-look graphics, brought to life with pleasing sounds, all these simple mini games are able to bring to players a lot of positive emotions. Every proper game counts toward the eight that participant must get to earn the prize.
More details can be found on www.avaloid.com/kellie

Hmm a game outside of a game within a game. Interesting, this sounds like treasure hunt to me. Find all 8 mini games and get a special reward. Are you ready to start your quest? For more information please take a look at their site. This is a rather interesting idea and concept, lets see if it is pulled of well enough.