If you've followed my stories, you've known that I've recently purchased a whole new computer except for the graphics card. This in other words meant that I bought a nice shirt, a nice pants, a nice pair of shoes, funky socks and an awesome pair of sunglasses. However, my undergarment is 3 years old it is starting to itch. I've not gotten a graphics card due to the thinking that its price would drop (definitely would) and that I would get a good price for a good card in the near future. It wasn't too much into the future (Good Friday 10/4/09) that I've purchased a graphics card due to some kind of promotion/offer. Â Also on that day (Good Friday), my cousin's uncle told me that he had a spare card for it couldn't work on his Starhub free computer. That itself acts as an catalyse for the purchase of a new card.
The card he gave me was a Asus 9500GT OC. Wasn't really good or anything but because of that, I thought that it was a cool and good idea to use that as an Dedicated PhysX Card. This also meant that I had to get a Nividia graphics card. This also meant that the offer for the Palit 260 216 at $329 was immensely attractive to me. After discussing and some talking with my parents, they decided to give me the green light. Good Friday was extremely hectic for me. Nevertheless, it was definitely a Good Friday. In the morning, I had some 清明 activities, went down to the columbarium near Choa Chu Kang. After that proceeded to my Uncle's house and that is when he told me about his spare graphics card. Because of that, I and my parents had a discussion at his house about the purchasing of the other Card. Told them about the dedicated PhysX card stuff and that it wouldn't help much but it felt good to have two cards into one computer. It was then we decided to take the card (thanks uncle!) and move on to Plaza Singapura (Fetch my brother there and for lunch)
Upon arriving at the destination, the time was around 12 in the noon. Mother felt that she was rather full and therefore planned that we (my father and I) went down to Sim Lim Square (SLS) to buy first. So coincidently SLS is within walking range from Little India MRT and that Little India is just a stop away from Dhouby Ghaut. How good that is? We then headed to Little India and walked to SLS. Went around the shops to see if they had the Good Friday Promo for the card and indeed they have. So purchased it and went back to meet my mother. Ate lunch and went home.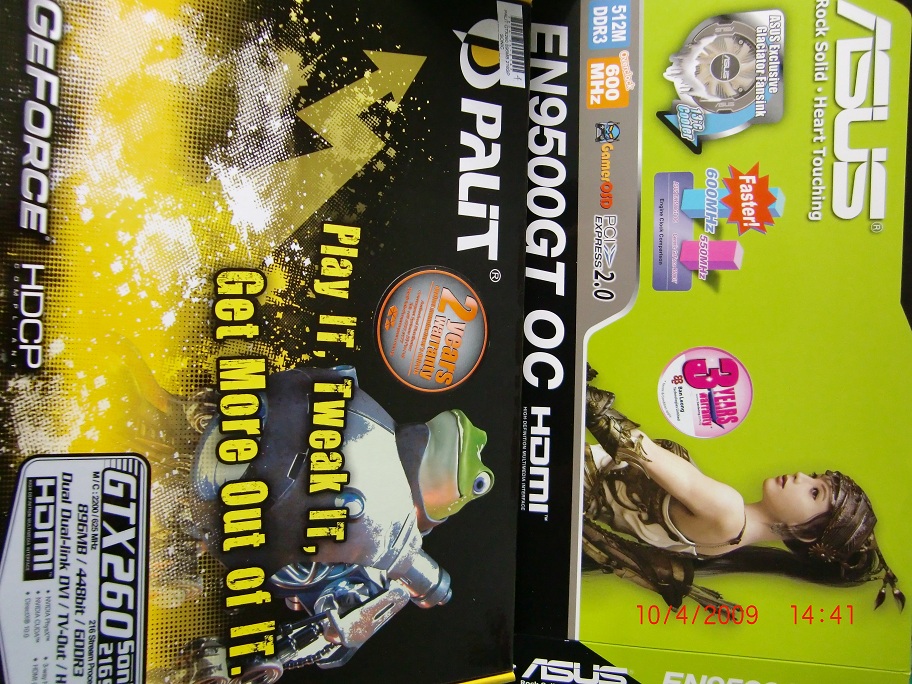 Now I have two cards. One (9500gt) was to be the dedicated PhysX card and the other as the main card. Opened the casing, took out my current graphics card, Placed the main card in the first slot, realised that the card itself was rather big, tried placing the other card but to no avail. The 9500gt my uncle gave me had screws that binds the fan jutting out from the back. That prevented it from slotting into the next PCI-E slot. Called for help and help told me that it was definitely possible for almost all cards can fit together or something on my motherboard/casing. That just made me felt that the jutting of the screws had a part to play. Still, no idea why it is jutting out or if it is supposed to be in that way.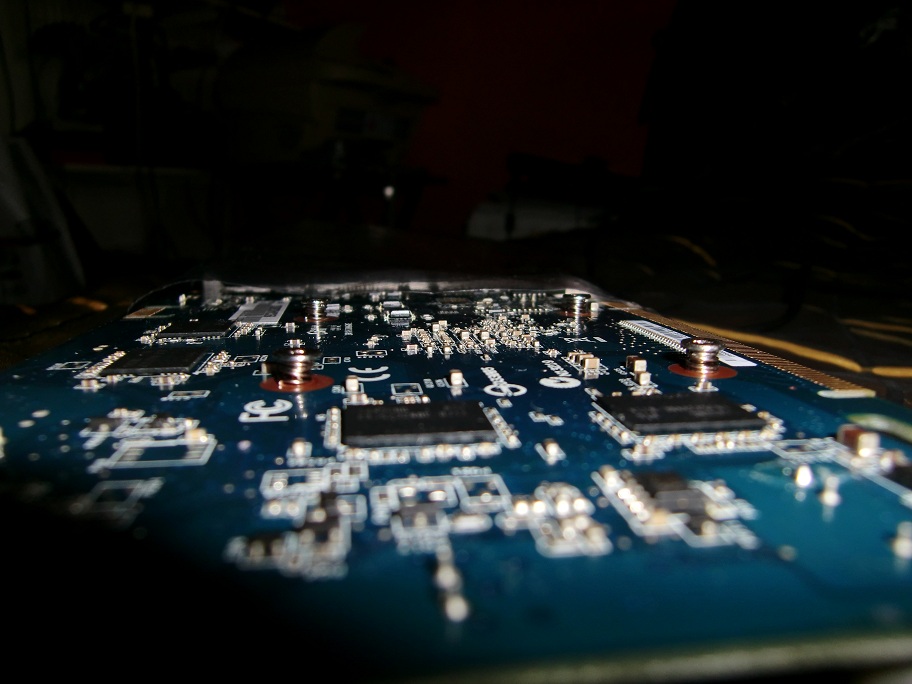 In conclusion, I now currently only have a card slotted in. Not feeling the ecstasy of two cards but still, the performance would be slightly worse by just 3-5% ? The card is awesome and I'm totally loving it. Now to complete my whole rig would be a decent sound system.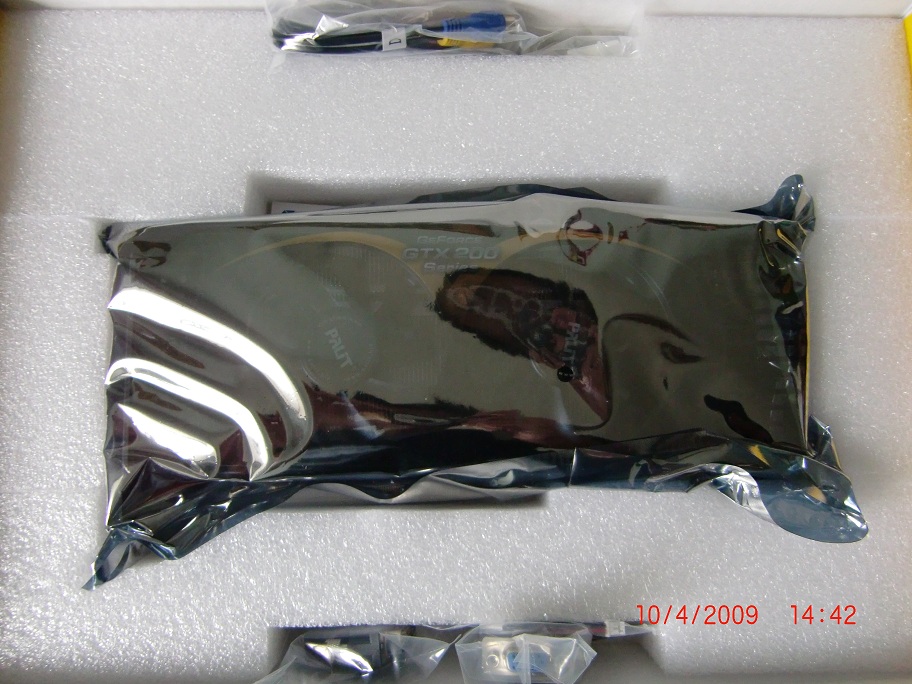 P.S Good Friday is good for one, promotion for a good card. Two, founding out of my uncle's spare card (but still couldn't fit in. Still asking for help though). Three, found out how to slot a graphics card. Four, learnt more about computer assembling. Five, I can finally play almost all games at max graphics to satisfy my thirst for eye-candy views.